LEARN MORE ABOUT
Di PALANTINO CONTRACTORS SERVICES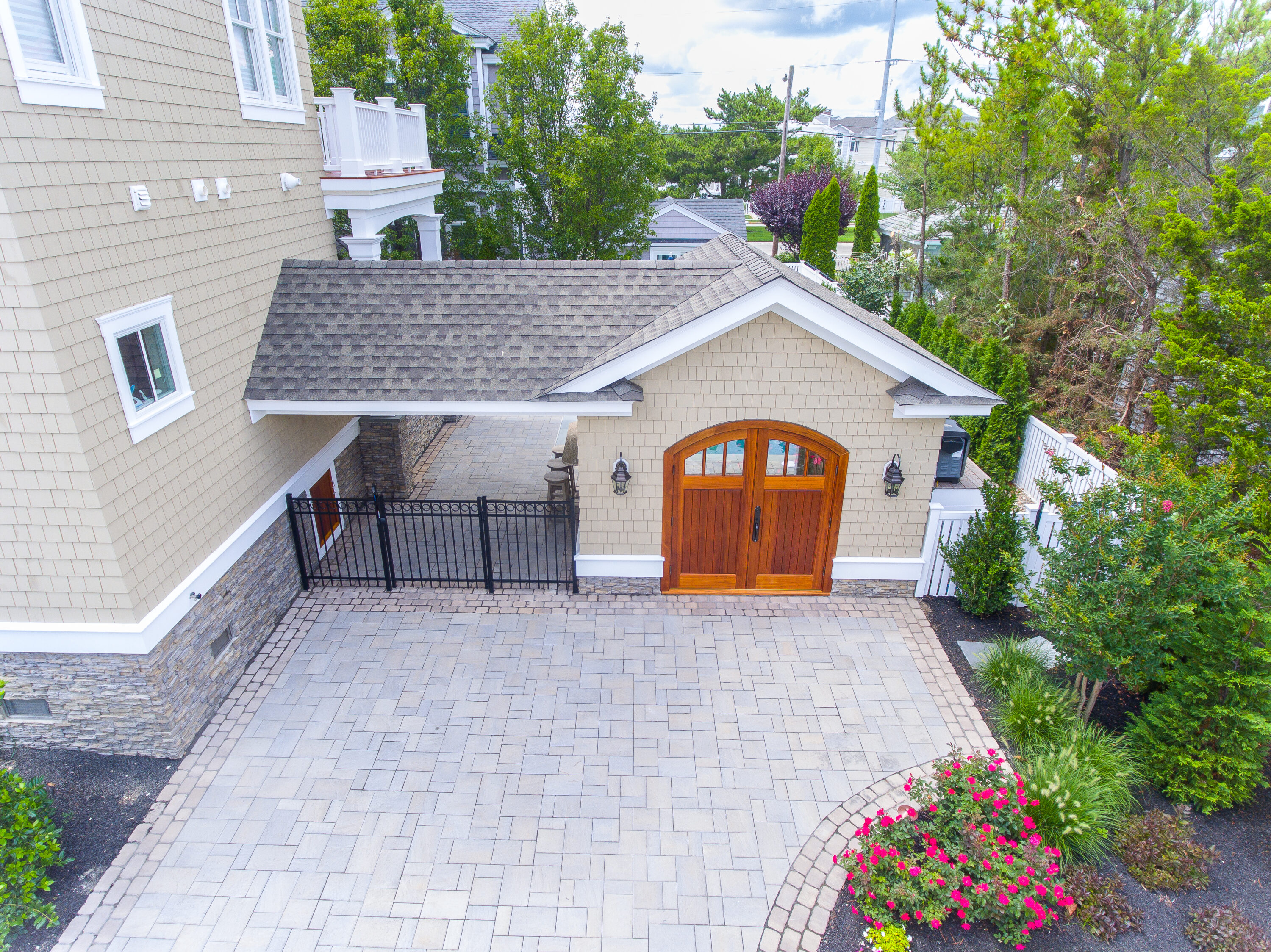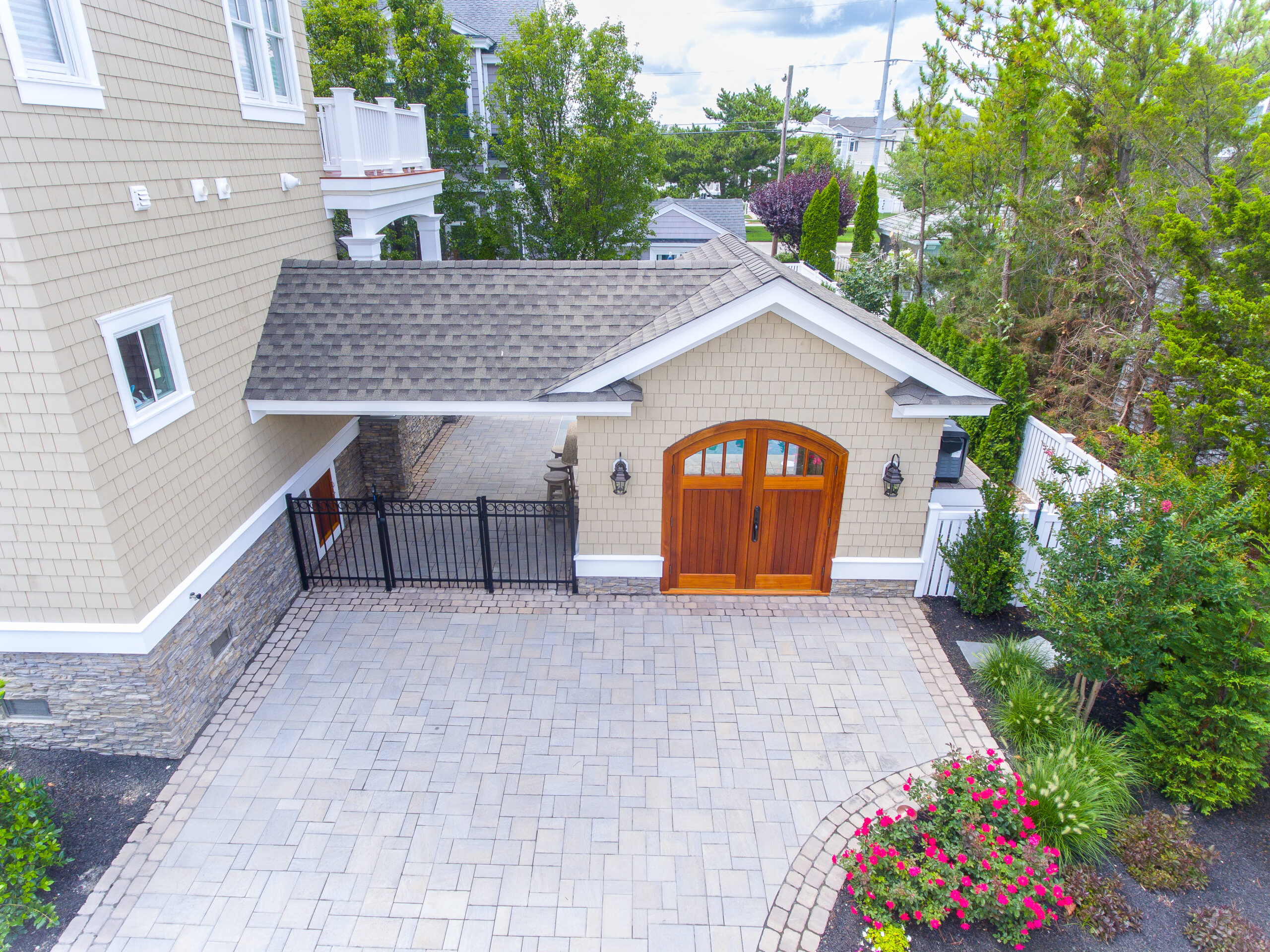 DRIVEWAYS
Add instant curb appeal, opulence, and lasting charm to your home with a paver driveway.  Endless styles, patterns, colors, and options are available that will allow you to create a unique atmosphere welcoming you and your guests upon arrival.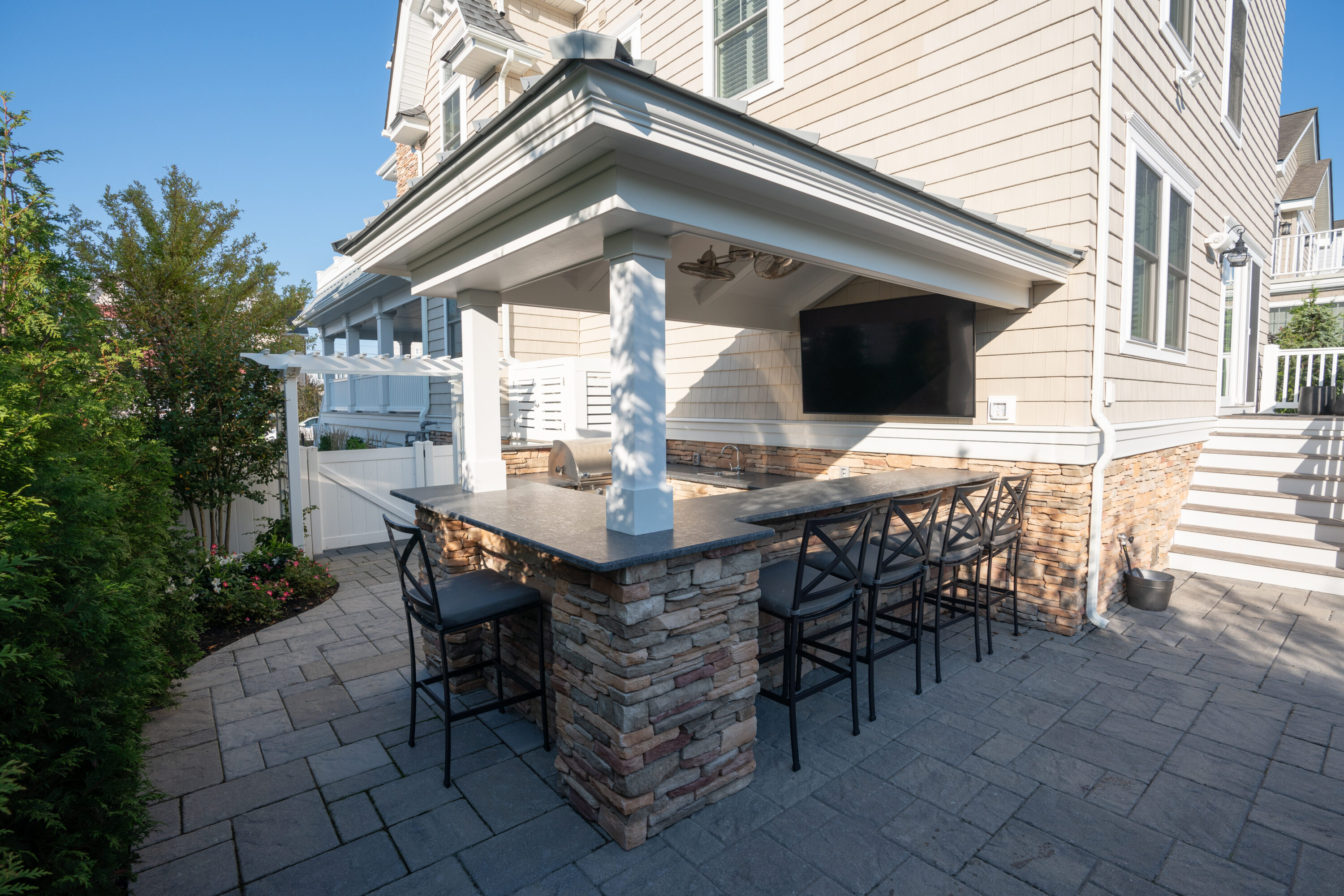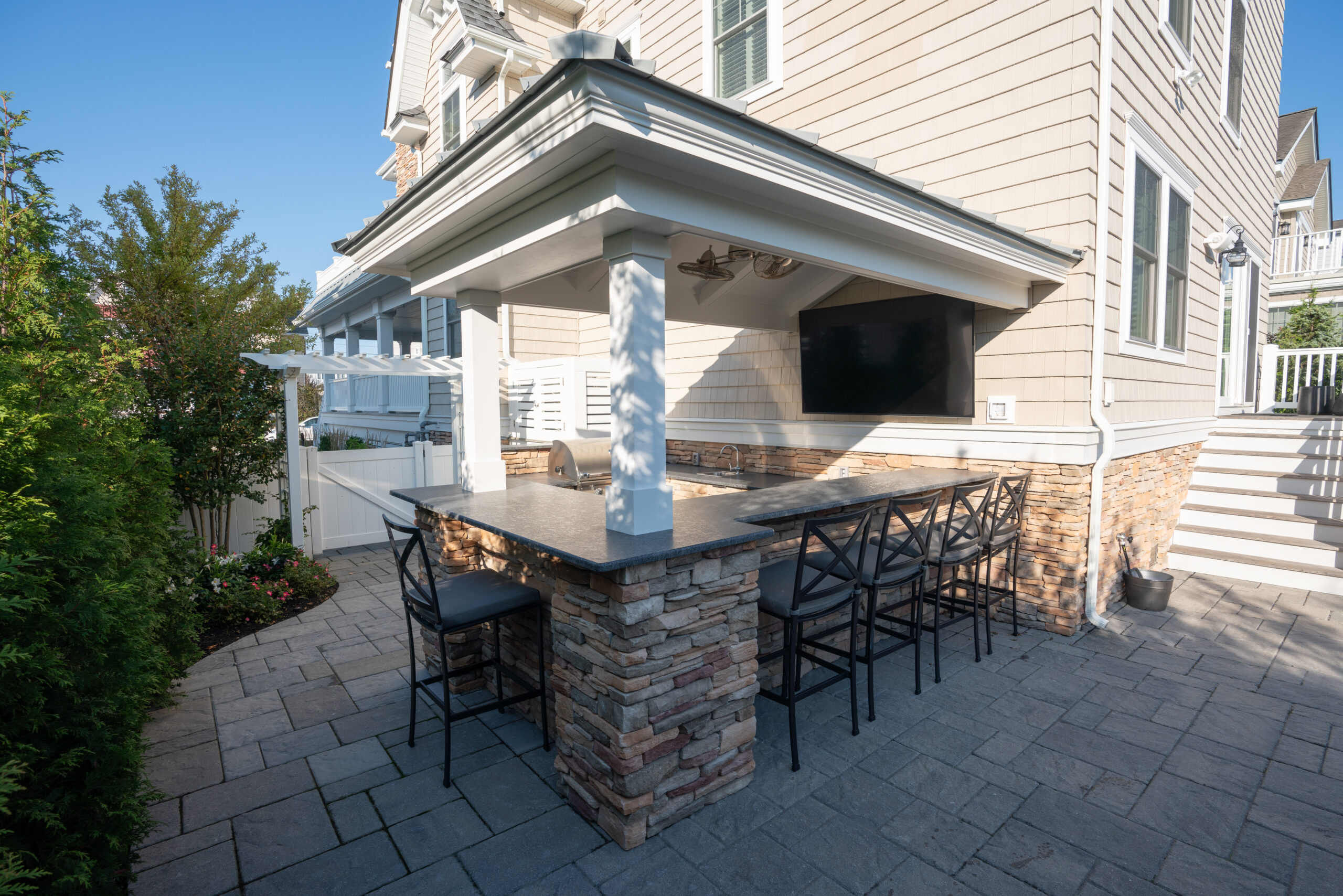 OUTDOOR KITCHENS
Outdoor kitchens can incorporate all of the necessities of an indoor kitchen outside on your patio. Gas or charcoal grills, rotisseries, smokers, burners, searing stations, warming drawers, blenders, ice makers, refrigerators, wine chillers, kegerators, sinks, cabinets, trash cans, and even paper towel holders are all fabricated to be used outdoors. The possibilities are endless!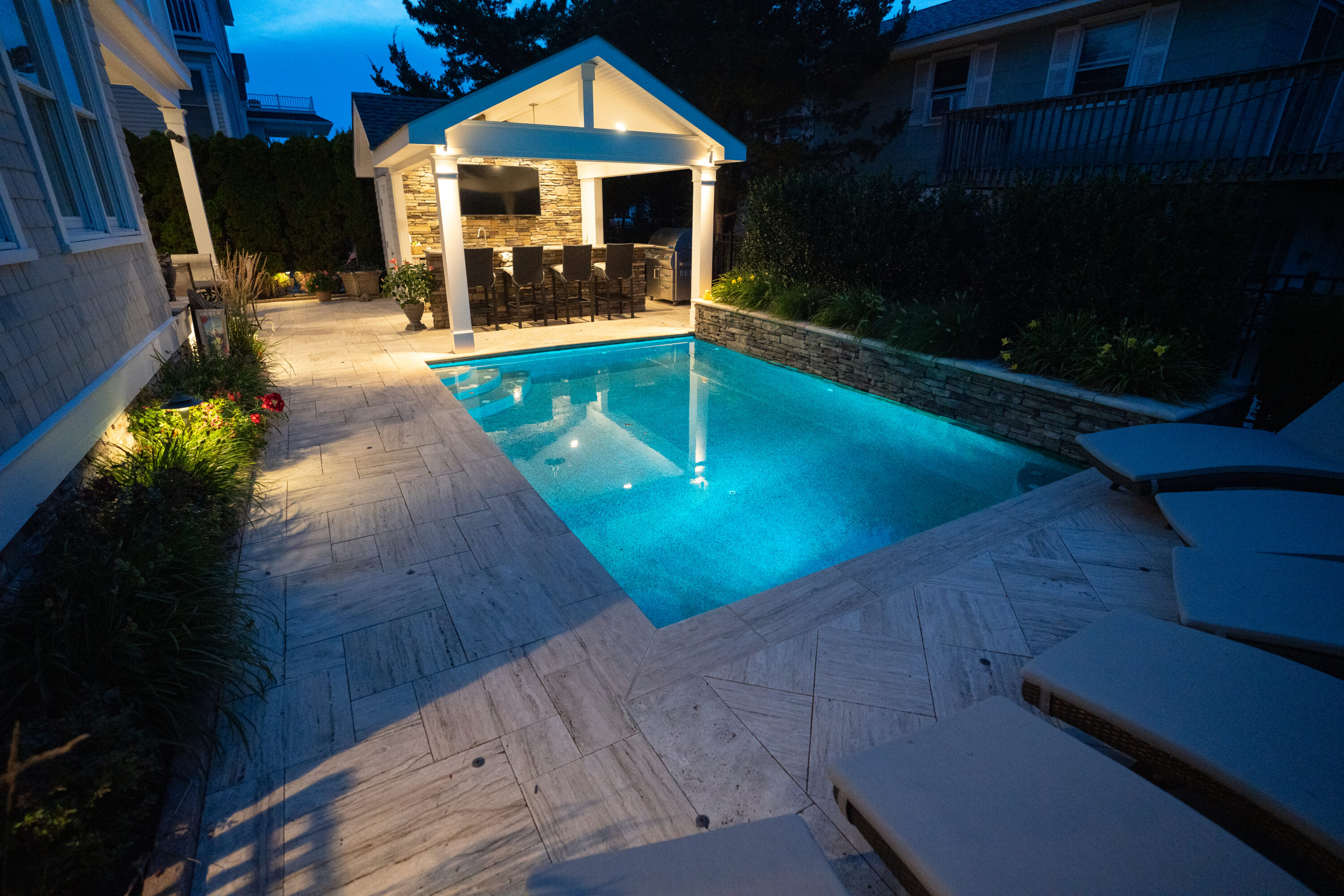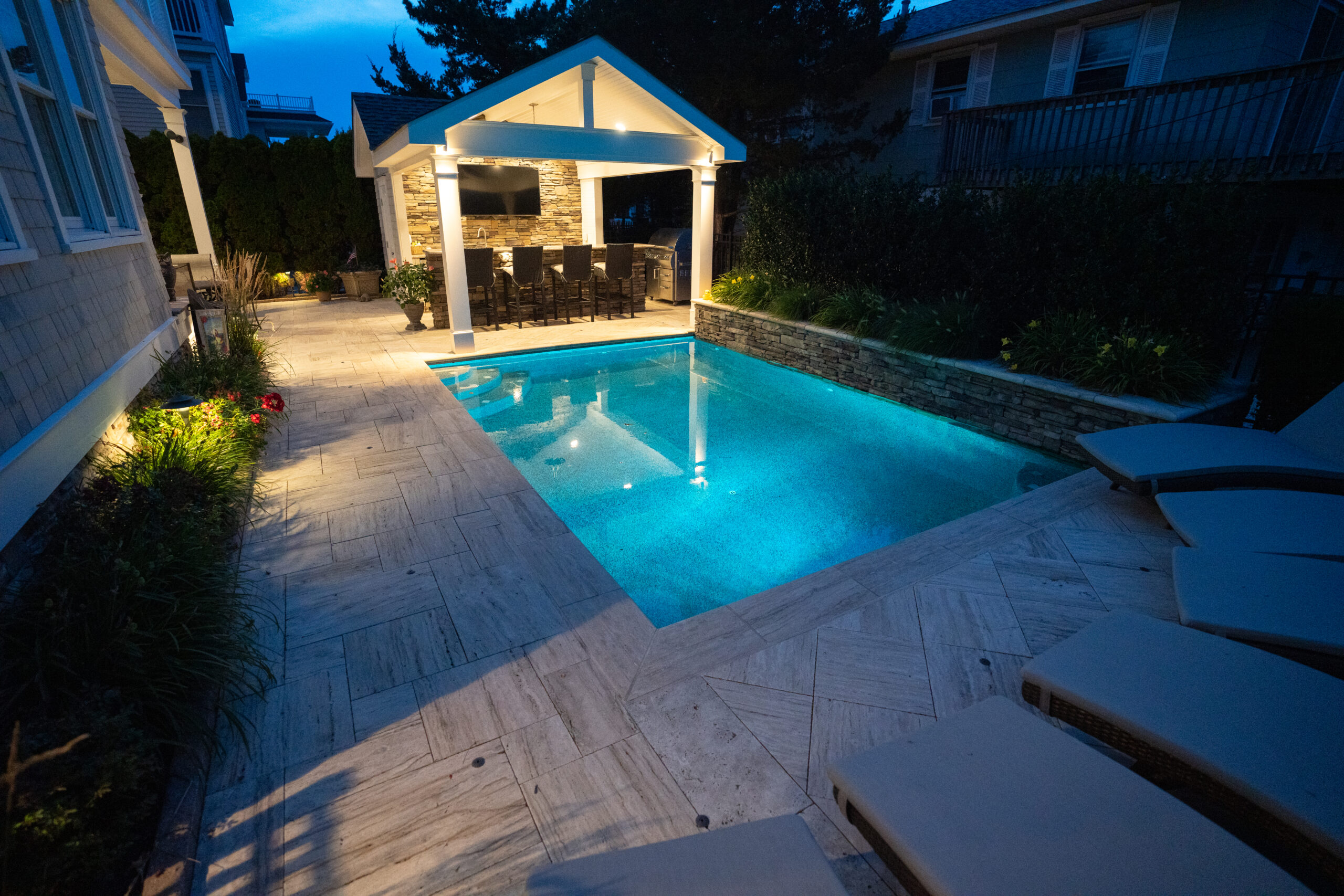 OUTDOOR LIVING
The ideal retreat is designed for quiet, meditative moments as well as social and playful times to spend with friends and family while enjoying the beautiful weather.  Fully functional outdoor kitchens, patios, pizza ovens, fire features, water features, swim up bars, cabanas, pergolas, fire features, and seating walls are some of the ways to enhance your backyard oasis to bring indoor living to the outdoors.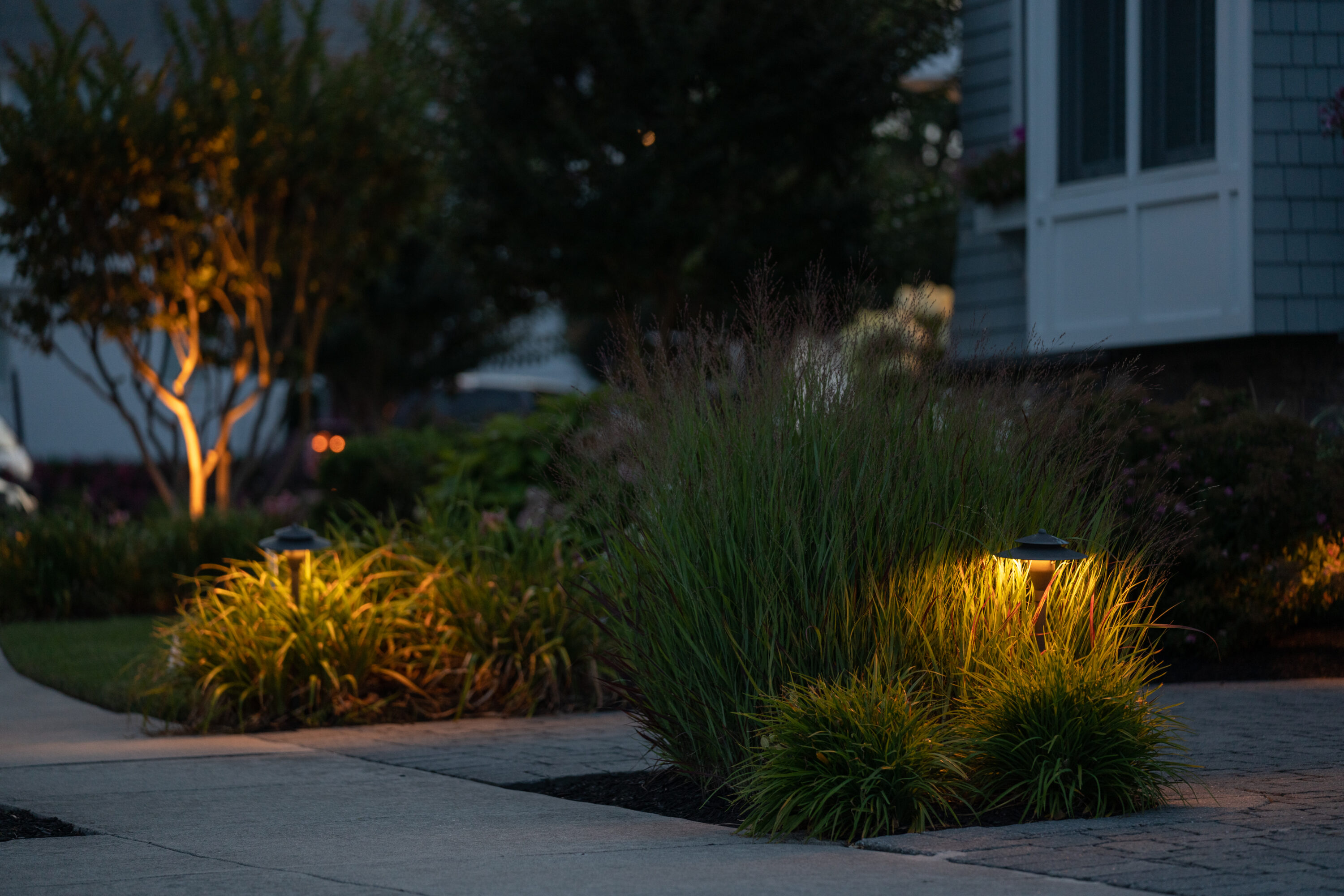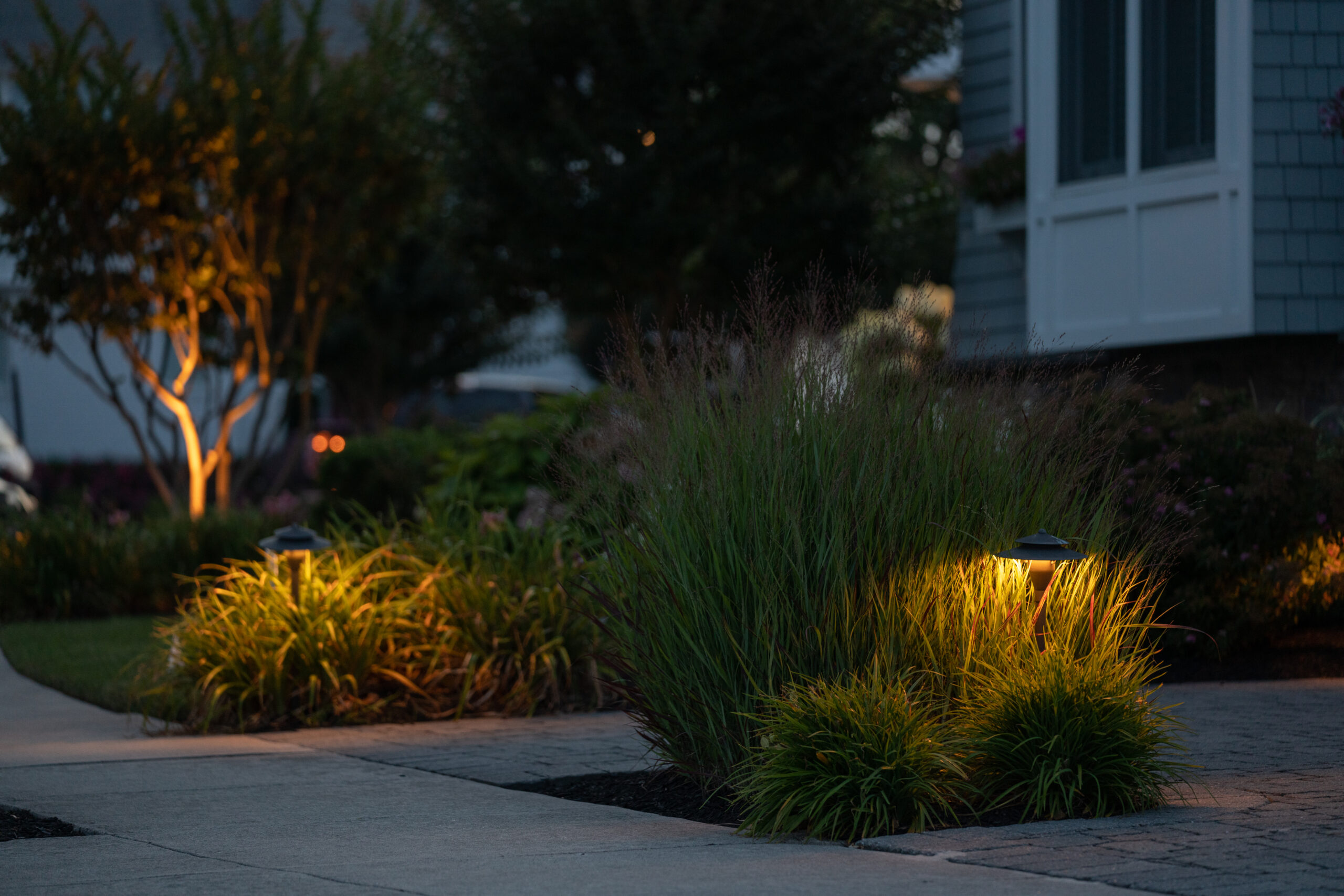 LIGHTING & AUDIO
The objectives of adding Coastal Source lighting to your home include security, safety, usability, and beauty.  Illuminating the public and private areas of your property allows you to enjoy decks, sitting areas, and recreational spaces after the sun has set.  Light defines textures, shapes, and structures while evoking a wide range of positive emotional responses. A good lighting design can create moods that are soft & subtle or dynamic & dramatic.
Bring high quality sound outdoors with a Coastal Source audio package.  Simple, clean speaker styles blend into the landscape around your yard and are controlled from your smart phone.  Taking your outdoor entertainment to the next level is easy for everyone in your family.  The sound performance and efficiency will be the envy of all of your neighbors.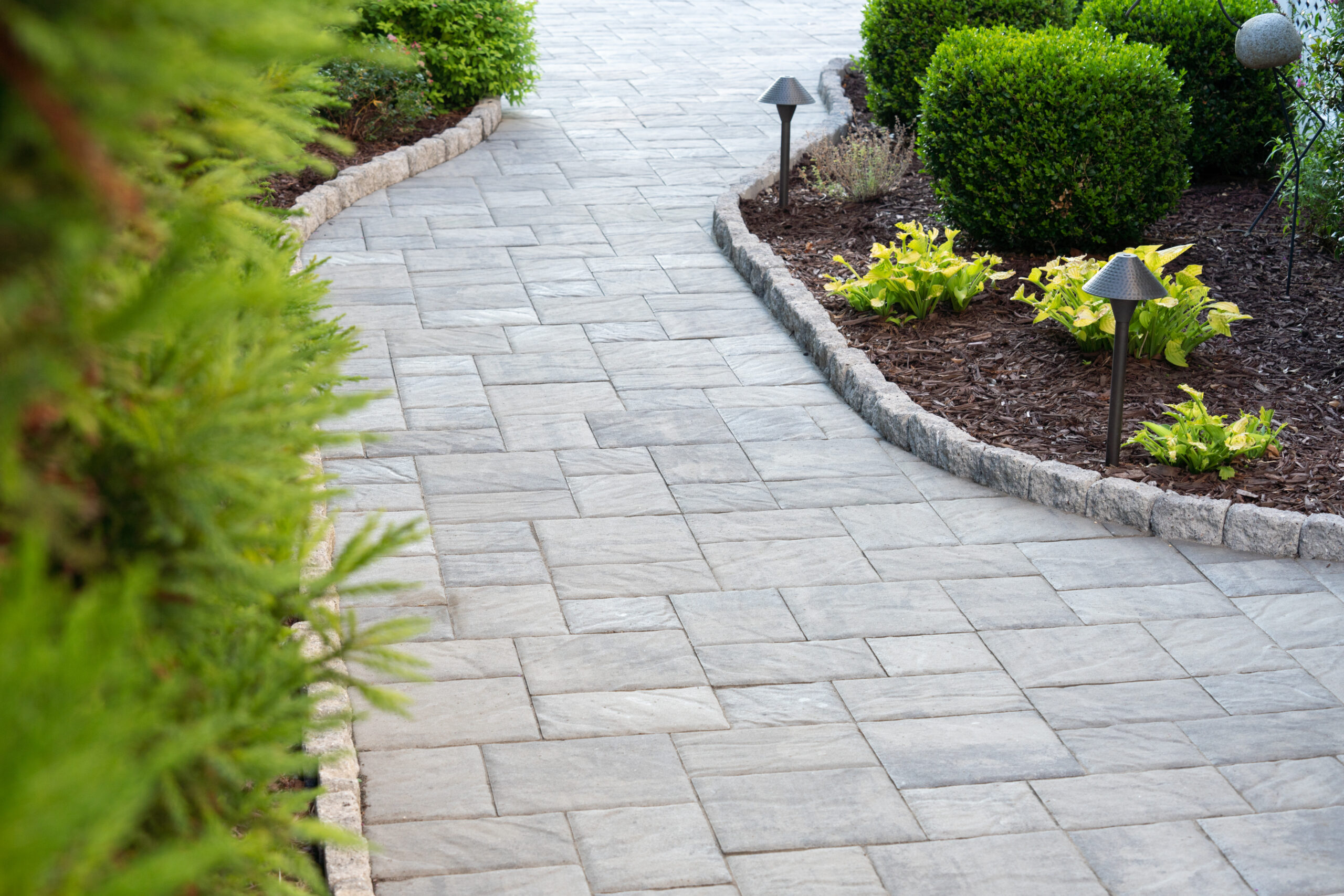 STEPS, WALLS, & PLANTERS
Creating areas and levels with a paver patio adds enduring beauty and functionality to your home.  Welcoming you to the front door, a space to place a rocking chair to sit and relax, or an area to showcase stunning potted flowers.  Create patios to cook and dine on as well for a place to gather with your family and friends, enjoying the peace and tranquility that only nature can provide.
The front door is the focal point on the main facade of a home, beckoning visitors to enter.  Installing a set of steps created with gorgeous masonry adds to its warmth and appeal.  One major aspect that adds to this welcoming focal point is the walkway leading up to the front entrance combining hardscaping along with landscaping.  Casual, curved or angular contemporary walkways created with paving stones are available in beautiful colors and textures and will allow you to customize every detail reflecting your personal style and the elegance of your home.
Planters, Edging & Retaining Walls can be incorporated into your porch, landing or surrounding areas on your property holding attractive flowers and plants.  Planters are maintenance free, providing grand focal points that will enhance the beauty of your home.  Raised edges along flower beds allow the landscaping to standout with a crisp clean finished line.  Retaining walls highlight landscaping while adding height and prominence to your yard.  Retaining walls can also create an area for seating while adding visual appeal to your landscape.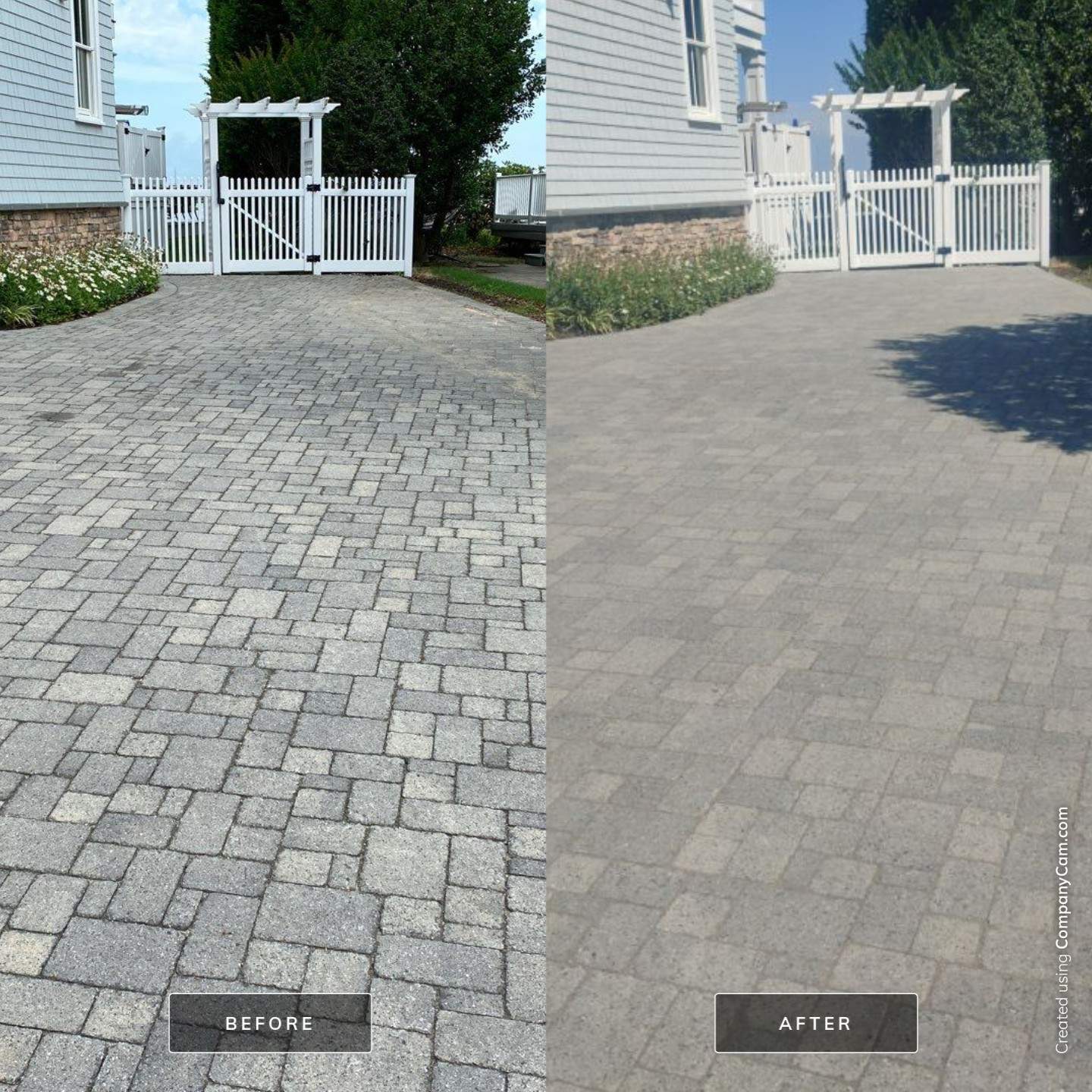 MAINTAIN YOUR INVESTMENT
Di Palantino Contractors not only creates outdoor living but also provides lifetime maintenance for your investment.  Call us to discuss cleaning and sealing you pavers, kitchen detailing, lighting & audio detailing, or snow removal.